VIENNA FOR BEGINNERS AND ADVANCED
THIRD MAN MUSEUM EXKLUSIVE TOUR
About the Ottoman siege and coffeehouse literature
Still around: The famed coffeehouses of artists and poets.
The art to order coffee and plenty of international newspapers make a home away from home.
More than 300 years of coffee in Vienna.

Duration: 2 hours

On foot.
All these tours are suggestions and can be easily combined with each other.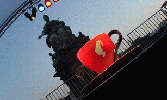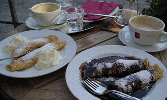 GERHARD
your licenced guide in Vienna
telephone: +43-676-4757818
email: gerhard@special-vienna.com
web: www.special-vienna.com