VIENNA FOR BEGINNERS AND ADVANCED
Vienna 1945 - a city in ruins
Just after World War II, the city was in ruins. St. Stephen's Cathedral, the Opera House, the Schönbrunn Palace, and the historic Ferris Wheel all lay devastated by Allied bombing. Like Berlin, Vienna was divided into four Allied Zones, with the Americans, Soviets, French, and British each holding jurisdiction over a quadrant.
Highlight of the tour is a visit to the Third Man Museum with its extensive collection of orginal documents of post-war Vienna.
Duration on foot: 2,5 hours
Duration with bus: 3 hours
Details: www.coldwarviennatours.com
All these tours are suggestions and can be easily combined with each other.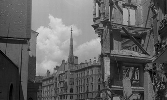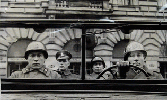 GERHARD
your licenced guide in Vienna
telephone: +43-676-4757818
email: gerhard@special-vienna.com
web: www.special-vienna.com